Our students and graduates
Our students
Monique Lima Leite, Brazil, IDS Master Program 
When I decided to come to Olomouc to study a Master in International Development I was expecting to learn a lot, and I am still learning. I started to see the whole world, all the environmental and social issues that we are facing, the political, economic and global challenges. Relating them all to development opened my head and eyes but what I found here was much more than just academic knowledge. I started to think deeply and look at my own region, Latin America, more closely than when I was there. I started to question, to search, to understand its history, political system, culture and so forth in a way that I had never done before. And with time and study, I started to look even more closely at my country, my city, community, my family, my roots and, most importantly, myself.
Christopher Vigneron, The United States, IDS Master Program
The program is designed in a way which allows students to learn in-depth the ins and outs of the challenging situation faced throughout the developing world as well as those trying to help them. Another area of the program which is explored thoroughly is the importance of creating a sustainable approach to development in the sphere of our fragile environment in which the modern world operates. With the current environmental situation worsening day-to-day, those armed with the know-how to change the focus and raise awareness of the environmental conversation have potential to be game changers. The department's lecturers are well-versed in their field and offer students an opportunity to gain from their wide range of experience. I recommend this program to anyone who is not satisfied with the current situation throughout the world and is ready to take a step to find a better solution with key information gained from this study program.
Our graduates
Bernard Rudzani, South Africa, IDS Master Program 
I always knew that I wanted to study abroad for my postgraduate studies and it was incredible to see the dream unfold. I feel very blessed to have studied in Czech Republic and experience the whole world in the heart of Europe which makes me encourage others to take the same leap of faith and apply for studying abroad. Living and studying in Olomouc is just great. It's definitely a student city offering range of activities for students, restaurants everywhere and deals for students. The city atmosphere is very lovely and chill. I am still amazed by the architecture. Studying in Olomouc was truly a coming of age experience for me. I learned so much about myself and how I interact with the world. The learning approach at Palacky University is different from my South African alma mater: you sit in small classes with 3 to 5 classmates from different continents and the lectures are very engaging. The emphasis was on putting theory into practice. I enjoyed the flexibility of some of the staff members, if you have a burning academic idea or question it's possible to arrange and discuss that over a cup of coffee. Studying in the Czech Republic gave me opportunity to travel to other European countries.
Fabio Iguavita, Colombia, IDS Master Program 
Undoubtedly, Olomouc is mesmerizing. There is a perfect synergy between the city, the university and the student life. The department's commitment to develop your full potential is a guarantee that Palacký University Olomouc is on the rise. Besides, discussing hot topics with teachers and colleagues from different corners of the world definitely sharpens the mind towards your future career. Finally, field trip experiences to countries in transition remarkably complement the theoretical background gained in the classroom.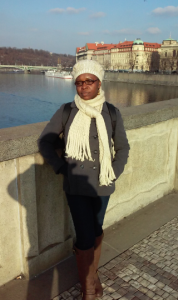 Grace Eshiet, Nigeria, IDS Master Program
Having worked in development field for a while, my desire to bridge my practical with theoretical knowledge and skills led to my application for the International Development Studies program. So far, it is highly professional with specialized fields. And for me, it is the right platform to enhance my competences in order to work better and have impact on more lives in the communities in Nigeria!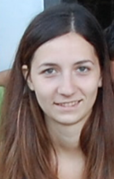 Marea Grinvald, Serbia, IDS Master Program (taught in Czech)
Studying at the Department of Development Studies enabled me not only to get a theoretical knowledge about current development issues all around the world but it also provided me with a unique opportunity to apply the gained knowledge on development projects in my home country. My passion and motivation for this field were deepened by each day spent at the Department.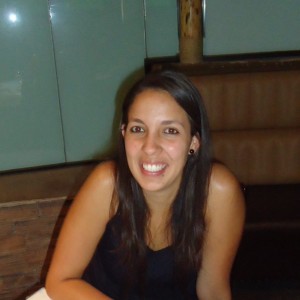 Elizabeth Pellecer Rivera, Guatemala, IDS Master Program 
Studying the International Development Studies program has strengthened my theoretical knowledge and understanding of development dynamics in different regions of the world. One advantage is that the program structure is flexible, offering elective courses that allow each student to focus on their own interests. Being in Olomouc has provided me with the opportunity of having an intercultural insight experience because you get to know people from all over the world.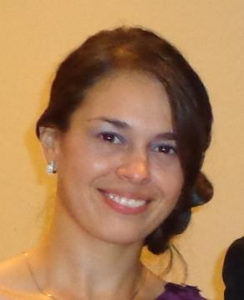 Mónica Aguilar López, Honduras, IDS Master Program (taught in Czech)
International Development Studies in Olomouc was a door open for learning about multiculturalism, diversity, nature and sustainable development. With IDS I got the tools to work in my current job: I am the Social Management Officer in a Wind Farm in Southern Honduras. I work with the communities around the project, the local government and keep in touch with the financial entity that is supporting the project.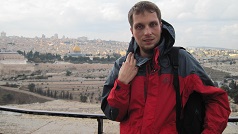 Zbyněk Wojkowski, Czech Republic, IDS Bachelor and Master Program (taught in Czech)
As the most valuable benefit of my studies of International Development I consider the opportunity to combine studies and foreign experience. Several times during my studies I had a chance to travel abroad even during the term which would not be possible without helpfulness and support of teachers, who allowed me to pass subjects and exams after I returned. Thank to that I gained priceless practical experience which helped me to get a permanent job as a project worker in Palestine.